"All human beings are born free and equal in dignity and rights. They are endowed with reason and conscience and should act towards one another in a spirit of brotherhood."
(Article One of the Universal Declaration of Human Rights, drafted in 1948 at the foundation of the United Nations)
---
Last Update 31 Dec 2019
---


Be Relevant to Intercultural Diversity Generation in Europe - Integration Team
---

---

---


---
Our Other Projects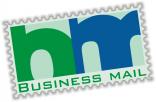 Business_mail
2010-1-PL1-LEO04-11306 2
LLP-LdV-PA-10-IT-290
LEONARDO DA VINCI
Partnerships 2010-2012
---

ARTERY
Art – Education - Therapy
510260-LLP-1-2010-1-PL-GRUNDTVIG-GMP
Multilateral Grundtvig Project
October 2010 – September 2012
---

​
The project, targets and objectives
BRIDGE-IT is an Adult Education project carried out between 2010 and 2012. It provides online learning tools for better integration between migrants and the resident population of EU countries, i.e. a population mainly, but not necessarily, without a personal migration experience.
BRIDGE-IT aims directly at the end beneficiaries of the integration process: migrants and public service providers or as we prefer to say: Adults-in-Mobility and Adults-in-Contact-with-Mobility.
These 2 different target groups are strictly interrelated as far as bureaucratic-institutional procedures are concerned. Such procedures represent the most delicate node where integration concretely succeeds or fails.
For the design and creation of the online learning materials the project is foregrounding the more vulnerable groups of Adults-in-Mobility, especially those who are in a first-impact situation.
As 'first-impact' situation we understand the period which starts from the first contact between an Adult-in-Mobility and an Adult-in-Contact-with-Mobility in an EU country and ends with the permission of either to stay in that country or to move to another country.
The acronym and its deeper sense
BRIDGE-IT invites service providers, as Adults-in-Contact-with-Mobility, working within bureaucratic institutions, to "be relevant", that is, to reflect on their current communicative behaviour within multicultural settings with a view of transforming attitudes and behaviour.
Rather than cultural melting pots, BRIDGE-IT advocates for communities where different cultures and languages co-exist, where the generation of intercultural diversity generates further diversity, where all generations and all ethnic groups integrate into each other in a dynamic and dialectic relationship.
Europe has to open its eyes: intercultural diversity is more and more an undeniable matter of fact. It represents challenges and resources to be exploited in a constructive way by all actors involved.
This explains the acronym BRIDGE-IT which stands for
Be Relevant to Intercultural Diversity Generation in Europe – Integration Team.
The Partnership
"The BRIDGE-IT Integration Team is made up of 9 partner organisations from ITALY, BELGIUM, GERMANY, MALTA, NETHERLANDS, AUSTRIA, POLAND and TURKEY; a healthy mix of institutions that includes universities, a ministry of education, non-profit organisations, and Adult Education providers."
Together with associated partners from the public and non-profit sector, migrants and public service providers, the partnership worked out concrete tools to help overcoming communication and integration barriers due to intercultural communication difficulties within bureaucratic-institutional contexts and settings.
Concretely speaking:
for an Adult-in-Mobility such difficulties consist in filling forms and interacting with Adults-in-Contact-with-Mobility, such as civil servants from the municipality, from a health-care centre or a hospital, doctors, police etc.
for an Adult-in-Contact-with-Mobility such difficulties consist in assuming the migrants perspective, in knowing about their difficulties and in accepting their role of integration facilitators.
The main products
On the basis of these considerations, the project partnership implemented the BRIDGE-IT platform with online learning material which can be followed autonomously as pure e-learning course, or can be used by tutors and trainers within blended courses.
The online Learning Events are available in 7 languages for Adults-in-Mobility:
English, French, Arabic, German, Italian, Turkish and Dutch
and in 6 languages for Adults-in-Contact-with-Mobility:
English, French, German, Italian, Turkish and Dutch
The BRIDGE-IT online Learning Events for Adults-in-Mobility as well as for Adults-in-Contact-with-Mobility are related to communication barriers given mainly by the managing of forms to fill and the corresponding interactions at the service counters suggesting concrete strategies to overcome them.
Therefore, for each target group, there are different Learning Events:
for written communication and for spoken communication.
Furthermore, there is a special Learning Event for the bureaucratic-institutional terminology.
Going through these Learning Events, migrants learn what a form is and how to deal with it as well as how to better interact with a civil servant; civil servants learn how to better support migrants in filling forms and in the public service encounter.
​
Intercultural communication (ICC) skills are fundamental for the integration process of an immigrant/foreigner as an 'adult-in-mobility' in a host country. As the 6th "Common Basic Principle" declares, "Access for immigrants to institutions (...) is a critical foundation for better integration".

​

The latest news and data on immigration show on one side the constant increase of both regular and irregular mobility from outside and within the EU, on the other, a sharp growth of racism episodes.

​

​

Staffs in public services do not usually have adequate skills both in terms of practical knowledge of a foreign language and intercultural competence needed to manage efficiently interactions with migrants. The latter group needs to be trained in order to deal with the bureaucratic context.

​

---

Yozgat conference contributors – Poland

​

​

---

TERMS OF USE OF THE BRIDGE-IT WEBSITE AND VLCE PLATFORM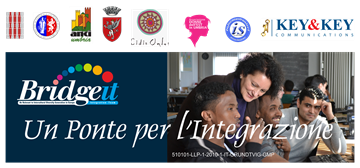 ​
​
​
​
PROJECTS 2014-2015

​